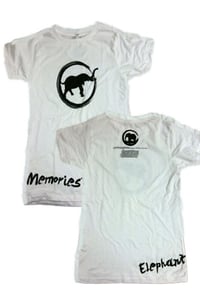 $

17.95 - On Sale
Over 6,000 people die every day from drinking unsafe water. This shirt provides clean, life-sustaining water to 10 refugees for one day in the conflict ridden Democratic Republic of Congo.
Click here to learn more about Mercy Corps' work in the congo, and how Elephant Memories has partnered with Mercy Corps to help reach even more in need
Available in black or white, this is the very first Elephant Memories T-Shirt. They will be pressed in an extremely limited run. So, if you're able to pick one up before they sell out, you'll definitely be owning a rare piece of history (not to mention donating to a great cause).