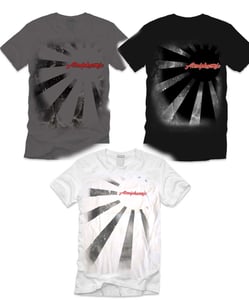 $

14.95 - On Sale
Soul Fur and Elephant Memories have joined together to create a limited edition, exclusive Alexipharmic T-Shirt.
Pressed up in three colors - Black or Charcoal for men's, Black or White for women's - these shirts were originally only made available on the Save Yourself Tour with Kristoff Krane, Eyedea, Sadistik, and Cas One.
Now, they are available for purchase online in extremely limited quantities.
As always, 50% of the sale benefits Elephant Memories' charitable partner, global relief organization Mercy Corps.